The USC Village: What Did $700 Million Accomplish?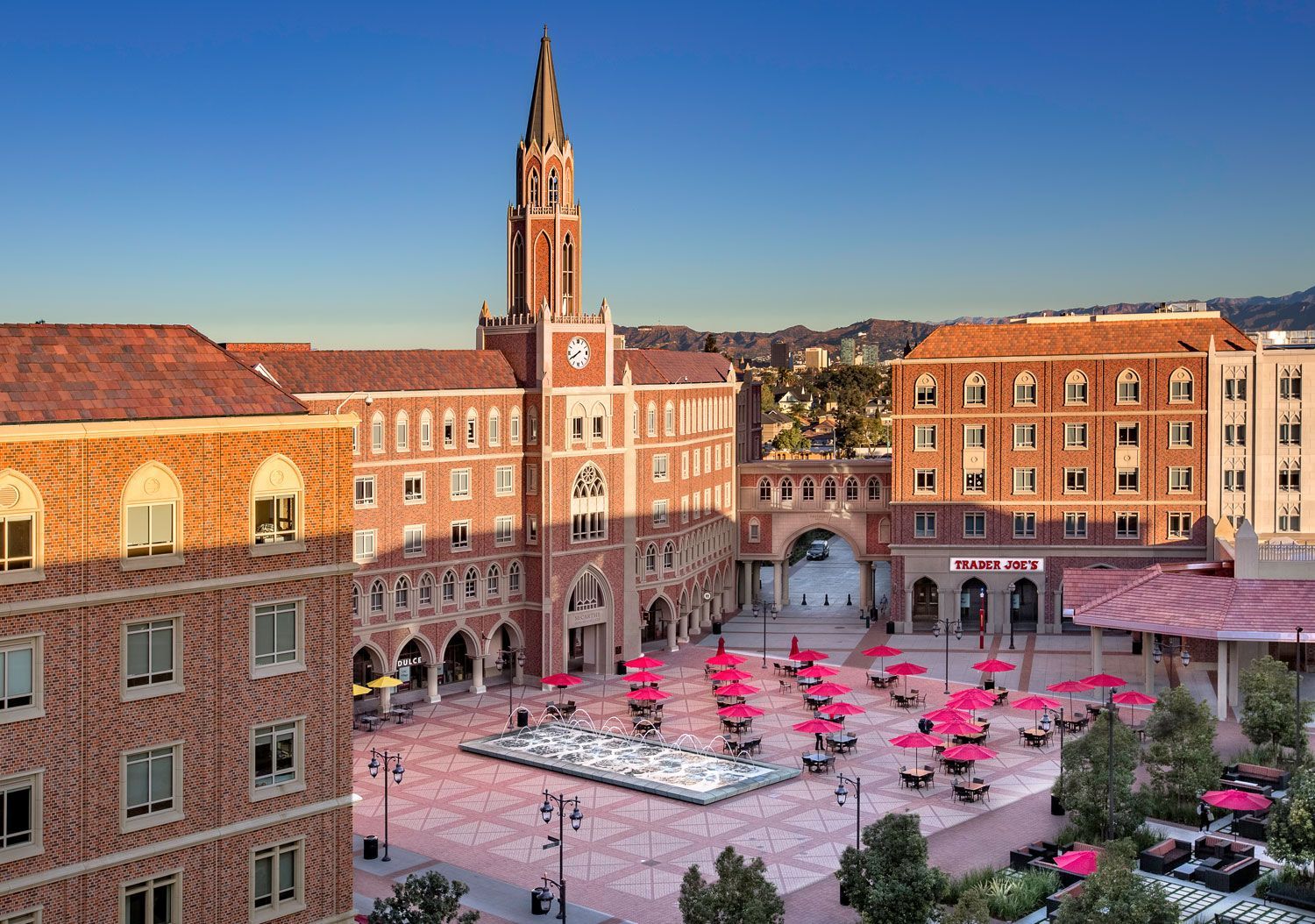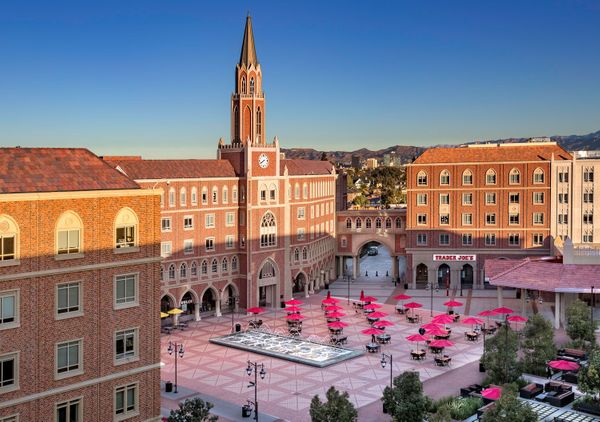 Written by Julianne Vu, USC 21'
In the midst of a pandemic, USC Village is unnervingly empty and quiet. Under any other circumstances, as summer goes out in a blaze of heat and leaves behind the milder temperatures of autumn, this time in the semester would find students clogging the crosswalks, a whirling mess of students on foot, bikes, skateboards, and the occasional URB-E. They'd be preparing for midterms, grabbing something to eat between classes, or just meeting up with friends and enjoying a warm afternoon. Its architecture is a mix of the old and new. The
red-bricked, Gothic facade, with the clock tower's spire rising above the sprawl of dorms and businesses, gives the space a traditional feel that links it back to the campus, but all the restaurants and shops have been tastefully decorated, and have the smell, look, and feel of modernity. This image of the Village is its most pleasant one, and when the project was passed with an unanimous vote from the Los Angeles City Council in 2012, former USC President C.L. Max Nikias envisioned it as a space that would not only "profoundly enrich our University Park Campus" but also act as "a tremendous boon for our surrounding neighborhoods, and for all Los Angeles."1 But, three years after its opening, can we say this is true?
In the official contract signed between Los Angeles and USC, there were a number of stipulations that held USC responsible for the project's impact on the surrounding community. For example, the university would have to give up to a total of twenty million in funds towards affordable housing programs, construct a new fire station, partner with local schools to fund extracurricular activities, and make a sizable donation to the L.A. Parks Foundation.2 These investments were aimed at minimizing the disruption that the construction of the Village would have caused and enriching the community around USC. Furthermore, the work would be done by local workers, with the university pledging to have at least thirty percent of their workforce composed of people from the area, with ten percent of all jobs going to those considered "Disadvantaged Workers."3Presented in this way, the Village seems to come at the benefit of many: the school, the neighborhood, small businesses, USC students, local residents. But it turns out these provisions were hard-won. SAJE, or Strategic Actions for a Just Economy, fought to get the university to make these commitments. Joe Donlin, director of equitable development at SAJE, explained how it was a "coalition of community groups" that pushed for the aforementioned conditions, and that not enough credit has been given to them.4 The actions USC has taken in developing the Village feels more like appeasement and less like a genuine effort to nourish and invigorate the area around it...
If you want to read more, check out the full article here.