Our Story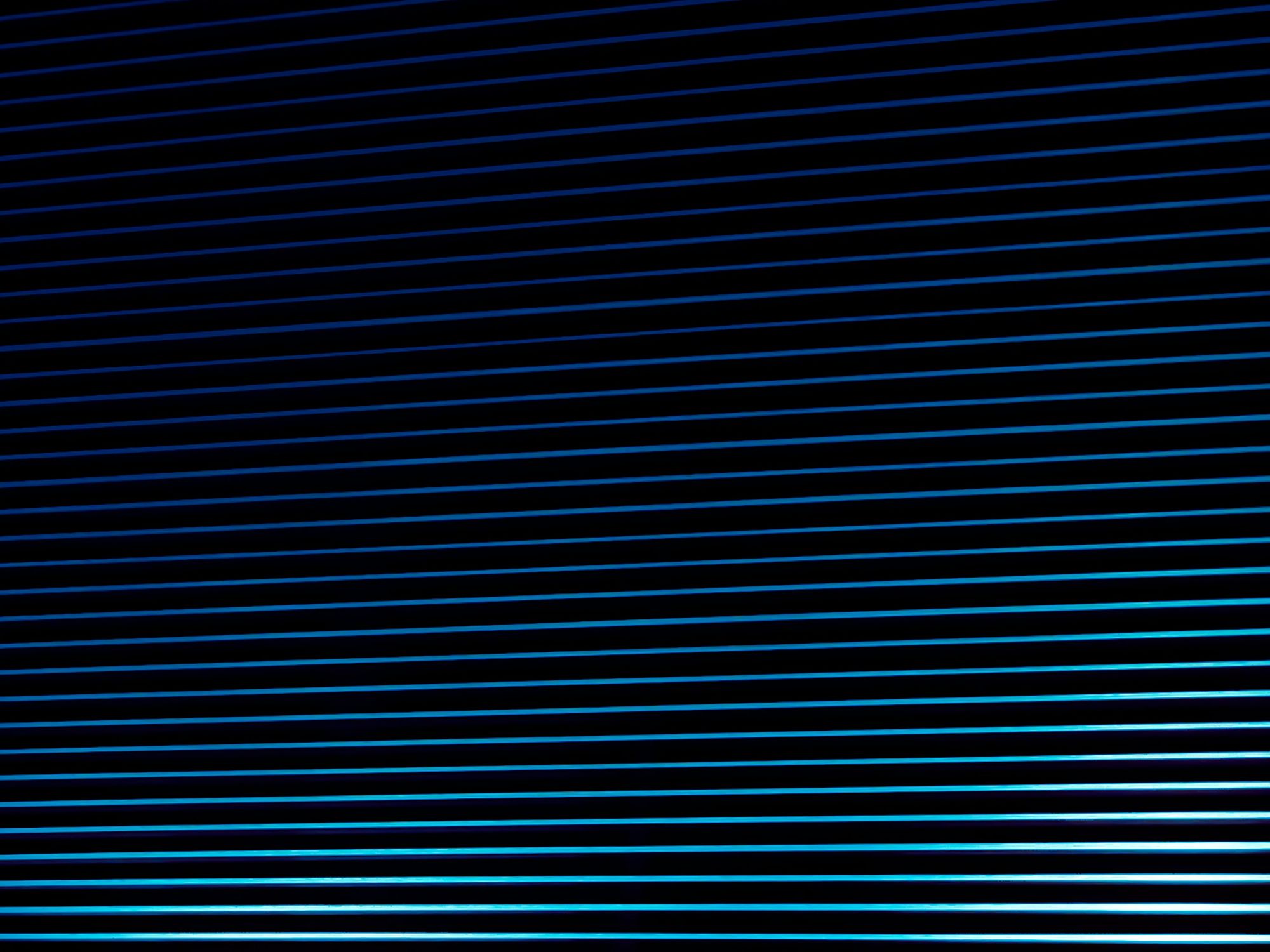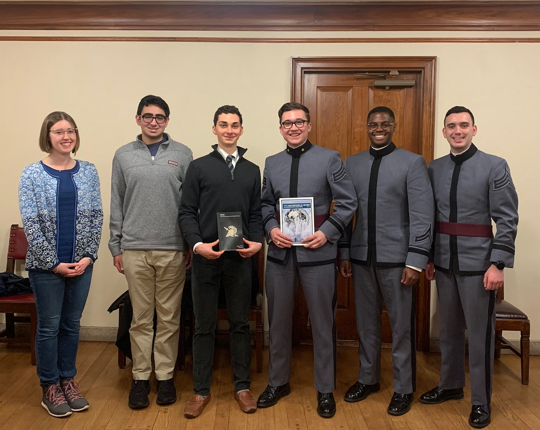 On a rainy Saturday afternoon in October of 2018, a group of Cadets from the West Point historical journal —The Report— traveled to meet with representatives of The Yale Historical Review (YHR) in New Haven, Connecticut. Editors from both journals spent hours discussing their respective operations, internal policies, and funding strategies.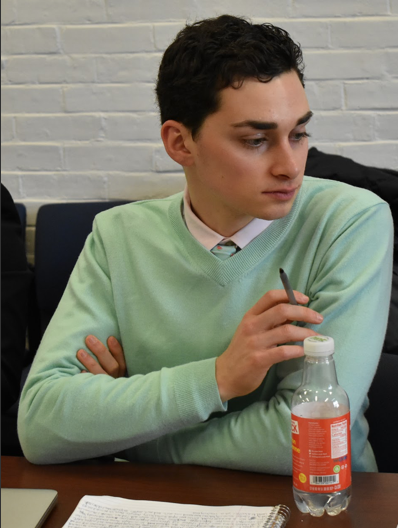 Inspired by the resounding success of this gathering, Henry Jacob, Editor in Chief of the YHR envisioned a conversation beyond these two universities; he subsequently reached out to peers at other undergraduate journals.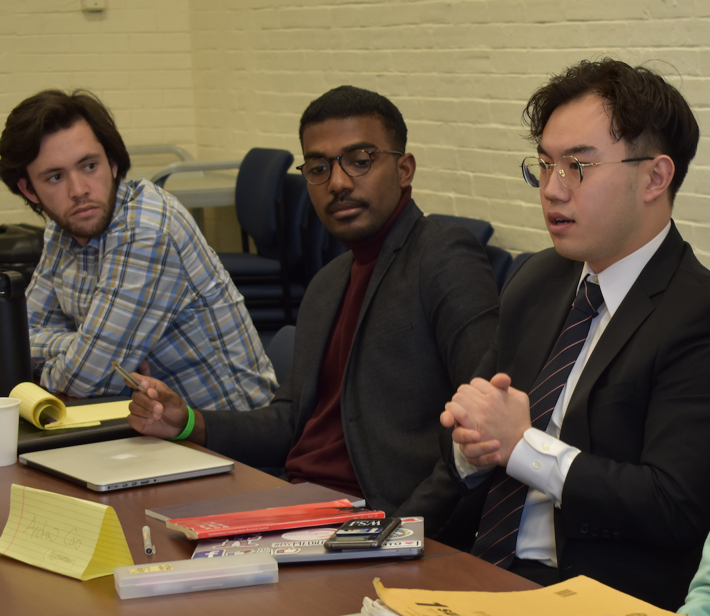 A series of emails transformed this vision into reality: a national consortium of elite undergraduate publications based on egalitarian principles. By November, Henry recruited nearly twenty institutions to join SUHP—the Society for Undergraduate Humanities Publications.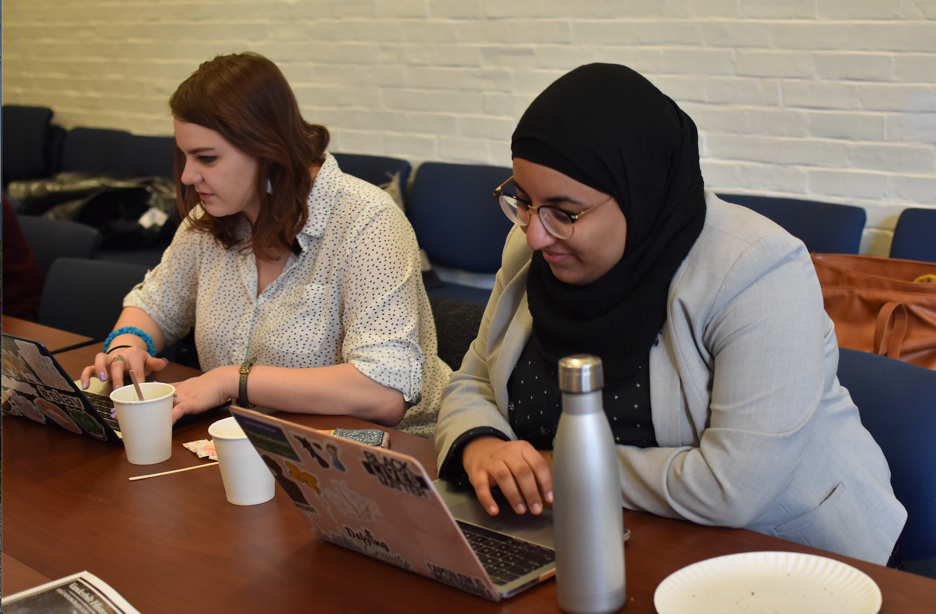 After several months of online messaging and virtual meetings, the Columbia Journal of History (CJH) hosted an inaugural conference for SUHP in New York City in March 2019. Dimitri Vallejo, the then Editor in Chief of the CJH planned the event with the help of Journal Executive Editor Tommy Song, Vanderbilt Historical Review Editor-in-Chief Justin DeMello and Henry Jacob.
As with the meeting in New Haven months ago, the first SUHP conference proved a considerable achievement, largely because each attendee brought enthusiasm and energy to the Harkness table.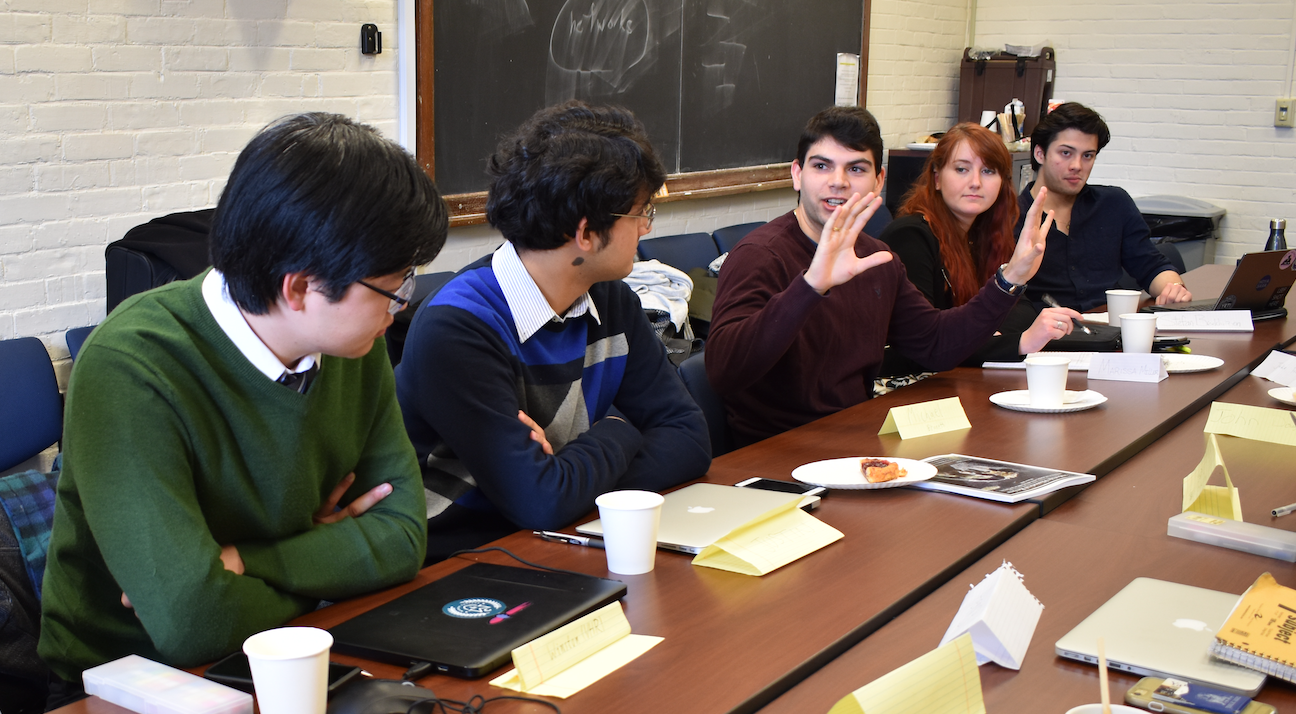 Samuel Winikow from the Chicago Journal of History; Dimitri Vallejo and Tommy Song from the Columbia Journal of History;  Justin DeMello and Winston Du from the Vanderbilt Historical Review; Alexandra Paradowski and Amal Alzendani of the Michigan Journal of History; John Douglas, Marissa Miller, and Jake Price from Archive: University of Wisconsin Undergraduate Journal of History; Michael Brunetti of Historia Nova: The Duke Historical Review; Andrew Cao from the Northwestern Undergraduate Research Journal; Stefan Broekhuizen of the Georgetown Journal of History; and Henry Jacob from The Yale Historical Review all contributed to the conference's outstanding result.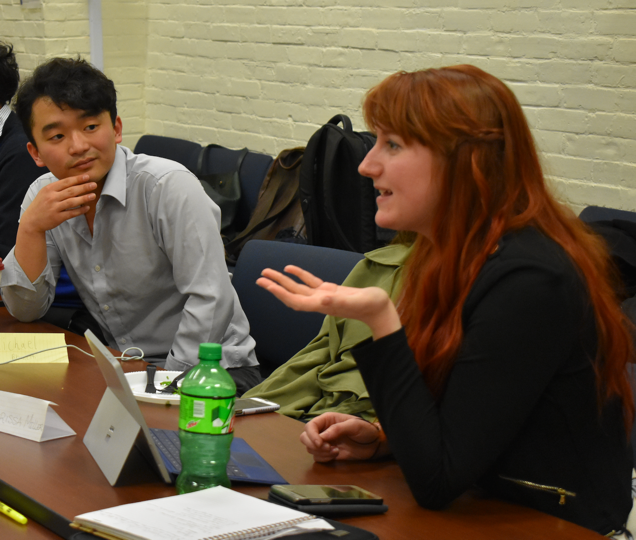 After a weekend of lively conversation, the group drafted a constitution, shared individual operational techniques, and laid the groundwork for a successful future.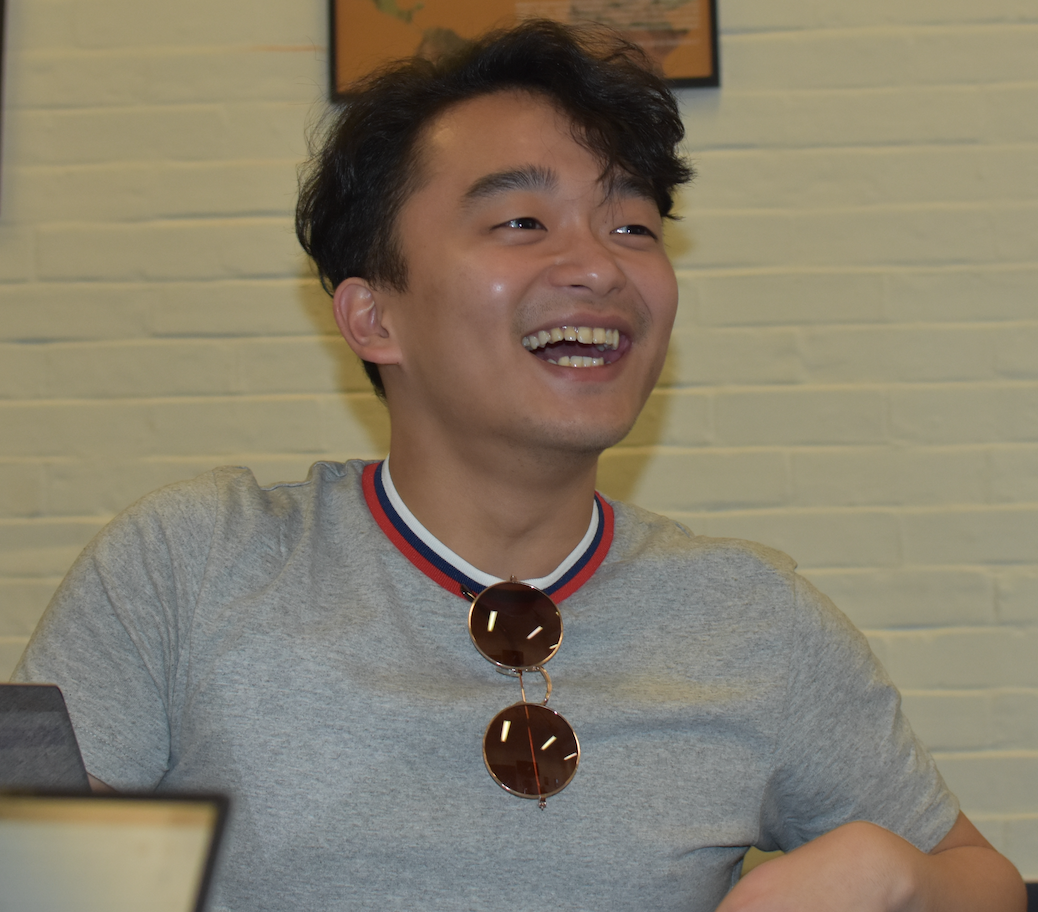 After the resounding success of this first in-person meeting, SUHP members from the Northwestern Undergraduate Research Journal began to plan for the 2020 conference. NURJ Editor in Chief Shreya Sriram, Managing Director Kevin Bai, Managing Editor John Cao, and others spent months securing panelists, renting out event space, and organizing a weekend full of activities. Unfortunately, the spread of COVID-19 forced SUHP to postpone the gathering until 2021.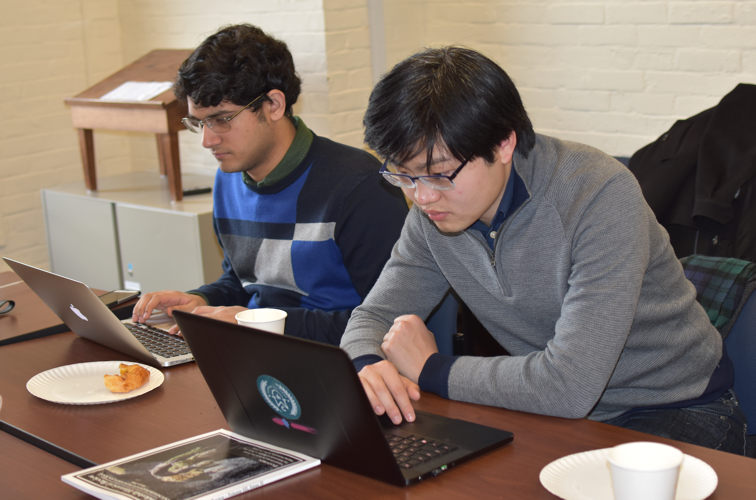 Despite this setback, SUHP institutions have deepened their connections and adapted to the novel research climate as a group. In fact, because we will host the 2021 annual meeting from January 7-10 on Zoom, SUHP has managed to open its doors to even more participants.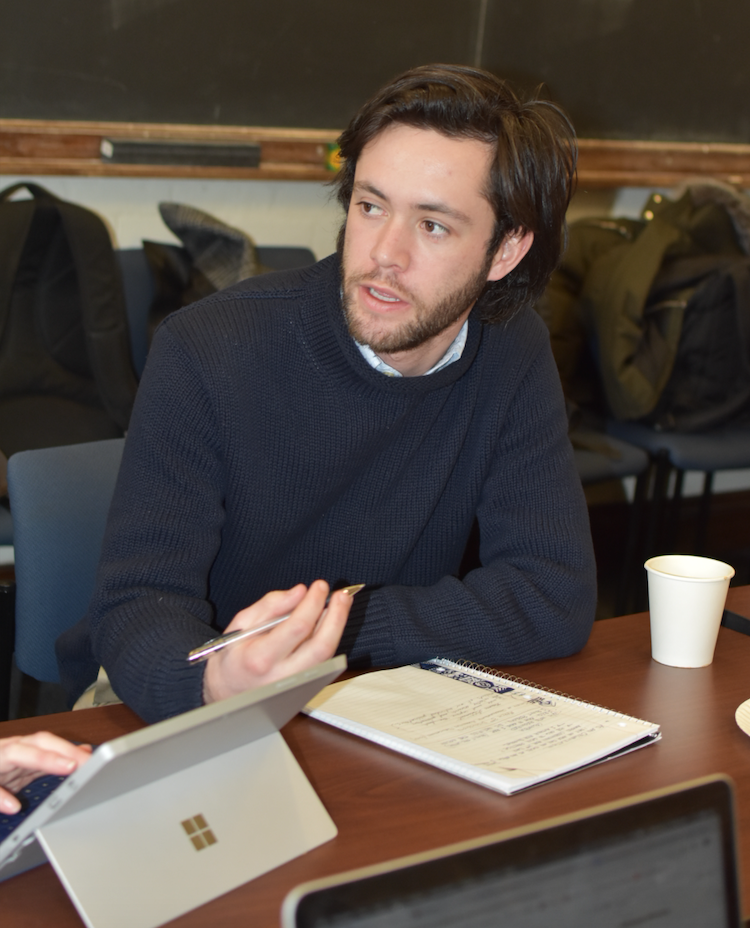 Despite the pandemic, SUHP has still pursued its guiding mission: to foster meaningful personal and intellectual connections among undergraduates and across borders.
We took another step forward as a community at the start of 2021. From January 7-10, the Northwestern Undergraduate Research Journal (NURJ) hosted  the 2nd Annual Society of Undergraduate Humanities Publications conference. NURJ members Shreya Sriram, Editor in Chief, Kevin Bai, Co-Managing Editor of Development, John Cao, Co-Managing Editor of Development, coordinated the four day event from start to finish. Their hard work ensured the resounding success of this gathering.
Students participated in feature presentations and panels by academics and students from the London School of Economics, Yale University, ​and ​Northwestern University. With over 200 attendees from 55+ journals from across the world, the conference set a foundation for our future as an organization.
Indeed, SUHP now includes over 55 partners from four continents and seeks continue developing over the academic year.
Cover Photo by Constantin on Unsplash